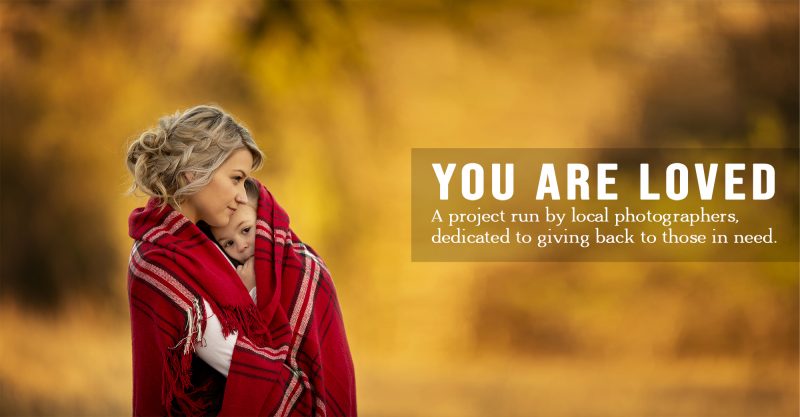 Help a Family Create Memories
Do you know a family that has run across hard times and needs a boost? We would love to help brighten their day. We are a group of photographers local to the DFW Metroplex that are looking to gift 20 families with a professional mini session.
This session would be all-inclusive. Families chosen will receive a free mini session, one framed 8×10 print and all of their images on a USB drive. The family would owe nothing.
So, who do you want to nominate?
Maybe there is a person who was there for you when you needed a friend.
Maybe this family is going through tough times themselves and needs some joy in their lives.
Maybe the family you nominate has just come out of a challenging experience and they need to celebrate each other and remember to have fun.
Maybe this family has never had family photos taken because they can't afford the investment.
I realize a photo session doesn't fix everything. BUT, for one family, it can bring joy. Our hope is that they will see that above all, they are LOVED.
NOMINATION GUIDELINES
ENTRY DEADLINE – September 8, 2019.
Eligibility
Families are not able to nominate themselves.
Nominating family MUST live somewhere in the DFW Metroplex or surrounding areas.
The person nominating the family must be older than 18 years of age.
The family you are nominating cannot know you are submitting this form.
FAQ
What if I do not know all of the answers to the questions on the Nomination Form?
wpadmin
2019-08-07T22:38:42+00:00
Please complete the form to the best of your ability for the family you are nominating. Do not contact the family you are nominating if you do not have some of the information on the form, as we would like this to remain a surprise for them if they are chosen. We will get the remaining information if we choose the family. The most important thing is to make sure you give us details about their situation and a contact phone number.
A big thanks to everyone involved in making this event a success. We couldn't do it without you!